Interview du MYLORD SOUND Ellen G and Raking levy by Art jah guidance
Le My lord sound est un collectif basé en Israel, formé par Ranking Levy et Ellen G qui est une grande dessinatrice et interprête graphique de la culture reggae.
Sensible a ses multiples créations, (jaquettes pour solo banton, ranking joe, Mungo Hi fi, Flyers pour soirées) AJG a voulu en savoir plus sur ces figures jeunes mais déjà emblématiques.
Voici ci dessous, un extrait de l'interview réalisé par Art and Jahguidance, courant du mois de juin 2012.
Ci dessous aussi, quelques artworks tres représentatifs de l'activisme de ELLEN G et Ranking Levy, principaux acteurs du MY LORD SOUND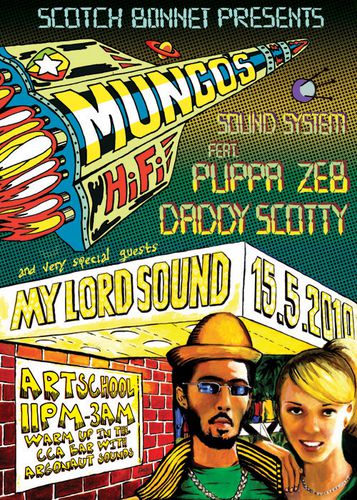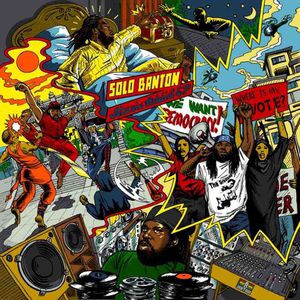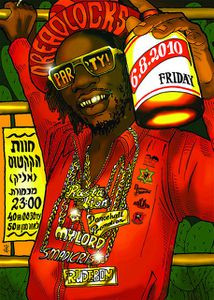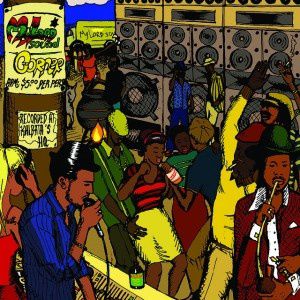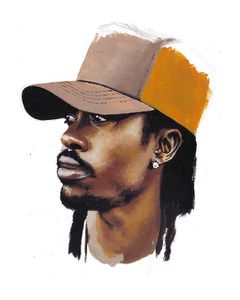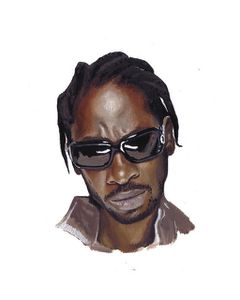 Ellen, when did you born? October 1980·
Levy? May1981
· Let the one Drop Magazine reader Knowing more about you…..
The sound My lord was formed back at the end of 2003 By Ellen & Ranking Levy- Girlfriend & Boy friend back then, Wife & husband, Mother and father nowadays. Levy started collecting vintage Reggae records from the age of 15 and was deeply passionate with all that related to the DJ/Toaster/MC culture in Jamaican music from the first days of the genre unto the 1980's. Ellen started selecting Levy's records and than Levy took the mic and we do it ever since inna Rub A dub style travelling to tours over the UK, Italy, Spain, Germany, Bulgaria, visiting occasionally in JA & USA. And also bringing foundation artists to Israel lie: Ranking Joe, Sister Nancy, Echo Minott,General Levy and more. The music was the first platform and the artwork came due the inspiration of the music. We felt that nobody really reflects the Rub A dub spirit visually in this time of age. We felt that the work had to be dun and it begun locally and exploded internationally- Ellen is the Artist while Levy does the concept design and development.
· Could you explain us what is the place of the reggae music in Israel?
Israel is known to be the land of the bible; Reggae is music that draws a lot from the Holy Scriptures. Israel people hear the themes of Jerusalem, Jah, Moses, 12 tribes of Israel- and guess here in Israel it resonates different from elsewhere. We also have a large Ethiopian community that embraces the music. The only problem is that Reggae originally is a music of peace and the cry of the sufferers- too bad that our country don't trod of the direction of peace and lend a ear to the sufferers cry and turn a deaf ear instead.
· You have done a lot of flyers, posters, for reggae nights : do you think that the artwork is important for the reggae scene?
Ya Man, as we said before our aim was to give a visual manifestation to the music and vibes. The two go together as birds of one feather. Think about the first albums you bought in a record shop, or the first flyers that drew you a dance/party/show; these bits and pieces had crucial influence on people, sometimes the right flyer or album cover can open one's mind to an whole cultural world, it's the gate to the music, some say the king's music and it has to be done with thought and care.
· I saw that you have a strong cooperation with scotch Bonnet records, mungo hi fi. The last album of Mungo Hi fi has a great cover: where did you find your inspiration for this artwork?
Well, we have to big up Mungos Hi Fi anywhere we go, this is the crew to give My Lord a break through as a sound, as graphic design team and also the ones that release Ranking Levy's first tune- New York Boogie. Mungo's go far beyond being the most innovative sound from Scotland; it's really and truly an international movement that brings likeminded people together in the creation of music and vibes. It is one of the most unique sounds that preserve the essence of what Sound system culture is. In the Cover of "Forward ever" (title that was given by Ranking Levy) we tried to capture that vibe. The technique is a combination of two of our greatest inspirations- the artists- Limonious & Jamaal Pete, the people you see on the cover are real people affiliated with the movement. More releases are coming up- stay tuned!
· Many other albums before have a great cover too. I remember the one for Solo Banton….. could you tell us some other artists whom you had a cooperation with?
The main labels that we are working with are: Mungo's, Jahtari- out a Germany, Necessary Mayhem out a London run by the Big man Curtis Lynch, we do some work for Ranking Joe for his label, Salamon Heritage out a France, Benny Page & more pending labels. Things getting real busy at the moment praises be to the most high Jah everytime, because we don't really advertise ourselves it's all based on a word to mouth relations and we only take projects we believe in them artistically.
· Could you explain us what is your affinity with the UK scene? I saw that you have already invited, WSP, Iration Steppas.
Many artists from the UK had visited Israel. Mad Professor, Shaka, Aba Shanti, Bush chemist and many more. Actually we didn't bring all of them other promoters did and we played in many of the sessions- we brought Mr. Williamz, General Levy, Brother culture & of course Mungo's and more JA artists
· You have released some Deejays on your sound, right?
When you say released, what do you mean? DJs that grew under the wing of Ranking Levy and My Lord sound- yeah, there's a movement of Rub a Dub Mcs talented as hell – you have General G, Mentor Irie, Sharon Kuti, Guma Ranks that been a part of the My lord school and have their own wicked sound called Easy Rider. Apart from that we have Dubplates by great foundation DJs but no My Lord Label if that's the question.
· Ellen is a wonderful designer of reggae Scene: the artworks remind comics, Tony Mc dermott style in eighties, but she has her own style: the Drawing is perfect, oil canevas are so real. I can see the mood of the character. Flyers make us come to the party. Colors, texts, are so expressive. What can you say about your inspiration, your technique, day by day….? Where do you take your inspiration, your feeling, your vibes?
Ellen: technique wise, beside the obvious references, which are of course- the legendary Jamaal Pete, Tony Mcdermott, Wilfred Limonious & Sassa; I am also a great fan of the creations of the amazing renaissance painters like Leonardo Da Vinci, Michelangelo and the post renaissance Caravagio with his realistic yet dramatic technique. And also my great grandmother was a soviet poster painter in the 40's-50's, so might be that I got the genes J
Concept wise, most of the concepts are created or developed by Ranking Levy. An since both of us visited the Island of Jamaica several times we are both aware of small details that create an impact.
· You have a Myspace, a facebook profile, is it to say that you like to share your music, your vibe, your artwork? Nowadays, is it necessary for you to manage this kind of media?
Yeah, we are a small drop in the big internet-cyber net sea. It's very important as an artist of a kind to have your presentation online, ours is pretty much primitive compared to others. We use flickr & facebook as our main stage. We feel from the feedback that the vibes and the sprit reach quite far. But yet there's always more work to be done- as we don't have a blog or a website yet, we guess it's a disadvantage that became a part of our agenda- we don't have a My Lord official logo while we design logos for others.
· How do you see the present, the future of the Reggae in Israel, in the world?
MMM.. Israel developed quite a lot in the past decade we have Dancehall sounds, Roots sounds, and some Rub A Dub sounds, artists from abroad are coming here less than in the past and the scene changes and evolves all the while, back in the day it felt like a big family and nowadays there are more camps and sub genres. Like Josey Wales once said:"Seven brothers seven different minds" and I say that in a place like Israel you have 7 brothers and 10 different minds – because some did not really made up their mind. In terms of the world wide phenomena Reggae is seeing a brighter future now with artist like Taurus Riley, Busy Signal and the vibe coming from the UK with people like Mr. Williamz, Solo Banton and other great ones who keep the foundation vibes blazing. And mark our words- old time something come back again, and there's going to be a different kind of Rub A Dub explosion in the next coming years. People are tired of the badness in the dancehall and want to get some positivity from the music and culture and not vice versa. Life over death good over evil.
· Would you like to share 5 or 6 artworks that you like very much, with One drop magazine?
· Benny page feat. Mr. Williamz
· Mungos hi fi – Forward Ever
· Cool and deadly-poster
· Necessary Mayhem Trilogy
· Necessary Mayhem Release the hounds
· Jahtari Solo Banton Music Addict
· All images can be found:
· http://www.flickr.com/photos/eleng17/
Rub a Dub Blessings every time!
Blessed
Rub a Dub Blessings every time!
le travail de cet artiste est visible sur le Flickr dont le lien est mentionné ci dessus



INTERVIEW
Tous droits réservés COPYRIGHT

ART-JAHGUIDANCE
2012